Plants have always been used to beautify our surroundings. We are lucky enough to be blessed by nature with copious varieties of indoor and outdoor plants. Monstera Siltepecana is a popular indoor plant of the flowering Araceae family native to Mexico and Central America.
It is a unique, perennial evergreen vine that has two different types of appearances in its life stages. The juvenile lanced-shaped leaves are bluish-gray with silver shades. On maturity, the leaves turn big, dark green, and gradually develop holes.
Siltepecana can be used in beautiful hanging baskets or as a potted vine dangling down the shelf. It is also used in terrariums or vivariums in which will remain in their juvenile form forever.
In this article, we will share important information regarding the Monstera siltepecana, along with its care and propagation.
Monstera Siltepecana Classification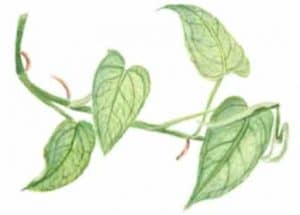 The botanical classification of the plant is as under;
Family: Araceae
Genus: Monstera
Species: Siltepecana.
The family Araceae (the Calla family) has more than 60 different species. The majority of the species are native to tropical regions of America. The term of the species name is derived from the Latin word 'monstorous' meaning 'abnormal or gigantic'. The name refers to the large-sized leaves with a unique pattern of cuttings in them.
The plants of this genus are evergreen or herbaceous vines. The majority of these are popular indoor plants. Besides Monstera siltepecana, Monstera deliciosa is a popular example that is popularly cultivated for its edible fruit.
Monstera Siltepecana Common Names
It is commonly called the Silver Monstera because of its unique grayish silver leaves in juvenile form.
The holes in the mature leaves somewhat look like the holes in the Swiss cheese. So Monstera siltepecana may be commonly called a Swiss Cheese Plant. However, this name is used for other species as well like the Monstera deliciosa because of their fenestrated leaf structure.
Due to the resemblance of Monsteras with Philodendrons, Siltepecana is sometimes commonly known as Silver Queen Philodendron.
Seltene Monstera is another common name.
Growth Habit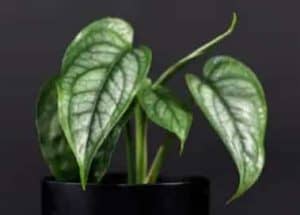 The Monstera siltepecana is a unique plant. Because it has two different types of appearances in its life. The plant gets different and the two stages even make the plant look like an entirely different species. It takes 2 to 3 years and optimum conditions for the plant to reach its adult phase.
Firstly, we can see two different shapes of leaves during the stages of life. The juvenile state has elongated simple gray or silver leaves with prominent dark green veins. These leaves are about 3 to 4 inches long and 2 inches wide. Whereas, the leaves in the adult form are large, dark green in color, and develop holes (fenestrations). These adult leaves resemble the divided palm fronds.
Secondly, the state of growth is also different. The juvenile plant state is a terrestrial grower. While the mature plant is an epiphytic climber.
In wild, Monstera siltepecana starts growing from the base of the tree. And keep climbing it quickly until it reaches the top. Whereas, in an indoor environment, it needs support to grow beautifully. In absence of support, the plant will remain in its juvenile stage forever. So in many indoor placements, terrariums, or vivariums, they never reach their adult large-leafed stage.
Monstera Siltepecana Care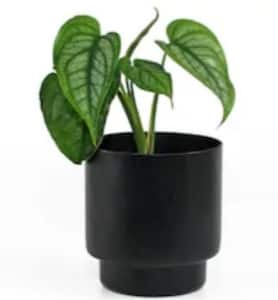 The important aspects of Monstera siltepecana care and its requirements are discussed below:
Water Requirement:
The plant is the native of terrestrial rain forests, needs a good quantity of water. However, you should not keep the soil continuously moist. The key to checking the water requirement is to check the upper 3 inches of the soil. If the upper layer is dry, you need to water the plant.
People often get confused about watering quantity and schedule for their indoor plants. I recommend a simple method of watering the Monstera siltepecana. Check the upper layer of the pot. If the soil is dry, you need to water the plant until the water starts coming out of the drainage hole. Clean the excess water or the lower tray and you are done with watering.
Soil Requirement:
The Monstera siltepecana needs light and free drainage soil which should be kept moist. Many substrate mixes are available in markets that can be added with soil to make a suitable potting mix.
Humidity Requirement:
Monstera siltepecana needs a good quantity of moisture around it being native to rain forests. Adjust the humidity level if you feel the environment is dry or the Siltepecana is showing signs of dryness. You can follow any of the undermentioned methods;
Adding a humidifier in the room.
Misting the leaves of the plant.
Putting a pebble-filled tray under the plant pot and filling it will water to provide the plant with the required moisture.
Sunlight Requirement:
One of the important aspects of care is providing suitable light exposure. Siltepecana Plant is tolerant of a variety of light including bright light, partial to full shade. However, if you want to get lush foliage it is better to provide bright indirect sunlight. The plant can bear a few hours of direct sunlight exposure as well. The early hours of sunshine are great for direct exposure.
In short, a south-facing window with a combination of direct and indirect sunlight exposure is ideal for the plant.
It is important to mention here that long hours of direct sun exposure can burn the plant.
Temperature Requirement:
Suitable temperature ranges for the Monstera siltepecana plant are 50 to 95 degrees Fahrenheit.
Fertilizer Requirement:
The Siltepecana plant is good to go with common house plant fertilizer after diluting it in water.
Once a month is the ideal frequency of fertilization of plants in summer. On the other hand, the plant does not need much fertilizer on cold winter days.
If you are using a market-bought potted mixture, you may not need to fertilize in the initial months. Most of the commercial substrate mixes have added fertilizers. So, these added fertilizers are enough for 7 to 8 months in the beginning.
Air Pressure:
The leaves of the plant are feeble. So, keep the Siltepecana plant away from direct exposure to air pressure like air conditioners, fans, or heaters. Many people find their plants getting unhealthy because they are keeping them around high air pressure. This is an important part of the Monstera siltepecana care.
Growth Zone:
It belongs to USDA Hardiness zone 9 to 11.
Note: The plant is easy to grow and pretty communicative. It will show the signs of any inappropriate care. For instance, overwatering and less sunlight may cause the yellowing of plant leaves.
Similarly, brown leaves could be a sign of extra sunlight. Curled leaves are a sign of low humidity or excess fertilizer. So, it is better to keep an eye on your Monstera siltepecana for any signs of requirements and rectify your routine accordingly.
Toxicity
Just like the other monsteras, siltepecana is also toxic. Always keep kids and pets away from the plant.
Philodendron Siltepecana
The philodendrons and Monsteras, both genera belong to the family Araceae. They have flowers with spadix and spathe. They have a striking resemblance in their outlook and their requirements. However, these two genuses are not the same.
Their genes are different so they can not cross-pollinate to form hybrids. This is a very typical botanical detail and common people can not make the difference. Like other monsteras, Monstera siltepecana is also sometimes mistakenly referred to as Philodendron siltepecana which is botanically incorrect.
Monstera Siltepecana and Cebu Blue
The Monstera siltepecana is commonly confused with Cebu blue plant due to its resemblance in color. However, Siltepecana can be identified with its smoothness. While the Cebu blue has a hard ridge running throughout its stem.
Monstera Siltepecana Plant Propagation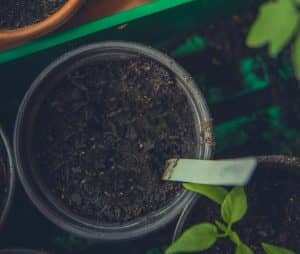 Season:
March is the ideal month for propagation. While the winters usually don't show good results for plant propagation.
Method:
The Siltepecana plant has aerial roots on the nodes. Nodes are the points where the leaf petiole joins the stem. You can simply cut a piece of stem and plant it in moist soil. Keep the nodes under the soil and put the plant pot in a place with suitable temperature and indirect sunlight. Wait for three to four weeks for the shoots to develop. It will be a sign that the propagation is successful.
You can also plant the stem cutting in the water jar. And transfer it to the soil once the roots get developed.
Common Problems of Monstera Siltepecana Plant
Although this plant is quite easy to take care of, it has some problems related to it as well. All problems are completely explained and their causes will be clarified as well.
Spider mites
Spider mites can be seen on the plant as small black or red dots. They are visible on inspection of the plant. You can also see some silky webs around the leaves if your plant is under attack by spider mites. They can cause discoloration of leaves as well.
If this is the case then you need to rinse your plant under a faucet. Then make a solution of rubbing alcohol, neem oil, and hydrogen peroxide and rub it on the plant in intervals.
Discoloration of leaves
Sometimes your plant will show discolored leaves. It is mainly due to the malnourishment of the plant. You should look for a good fertilizer and use it for your plant.
Brownish discoloration of leaves
Brownish discoloration of leaves occurs due to overwatering and the absence of proper light exposure. Overwatering can cause root rot and eventually kill your plant so you should be very careful while watering. You have to keep your plant in a place where it gets bright, indirect light otherwise the leaves will begin to change color.
Withering leaves
The leaves of the plant will start to wither and droop when you underwater it. Watering frequency should be kept in check as it causes many problems. Watering frequency will also depend upon the surrounding temperatures and weather conditions.
Related Post:
Summary
Monstera siltepecana is a rare evergreen Aroid vine. It has two different forms in its life stages. The juvenile leaves are small and grayish silver while mature leaves are big, dark green, and fenestrated. Low maintenance, unique vine dwells well both in indoor and outdoor tropical gardens. It is toxic to ingestion and should be avoided by kids and pets.