If you dwell over the idea of having full sun succulents adorning the window panes of your washrooms or kitchens, you would want to know more about them. As cacti and succulents are more commonly found in desserts, they generally love the sun and can tolerate intense heat and water shortage.
There, however, exist species that cannot tolerate an extended period of heat without any protection. And when growing them, you need to keep them in the shade and protect them from intense heat and light. Therefore, you should know which plant to keep where in order to grow them well. It all depends on where they naturally grow, and you have to replicate those conditions for their better growth.
In this article, we will discuss the most popular full sun succulents.
Aloe barbadensis (Aloe vera)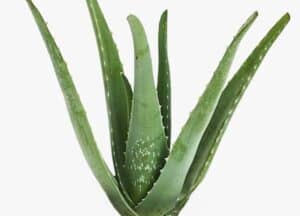 We often think about Aloe barbadensis miller, which is more commonly known as the aloe vera, as the only aloe. Still, aloe is the name of the genus, and the genus has a long-range of species with plants as short as to be called dwarfs to tall tree-like species which can grow up to 30ft.
The source of the main ingredient of your favorite moisturizers can tolerate intense heat and sunlight and is one of the best full sun succulents. Aloe vera is the most commonly found aloe species grown in personal gardens for getting aloe vera gel. You can also grow them inside in a pot or other open containers but make sure to provide them sufficient light.
As there are dwarf to tall species, for indoors, we recommend dwarf species available in almost all nurseries because they grow quickly and do not require much nurturing. Some species present white flecks on the surface of their stem that is either the sign of a disease, insect infestation, or low chlorophyll areas
So, if you see white flecks on your succulents, you may want to consult an expert if you don't know the cause yourself. Due to their ability to withstand intense heat and light, they are an ideal option to be used as landscape plants. Their harsh nature is not only limited to sunlight; they can even withstand droughts and mild frost.
Agave attenuata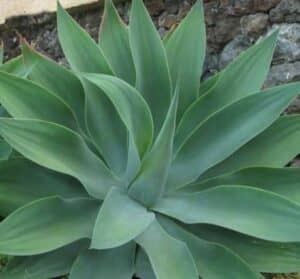 The genus Agava contains a large number of species, often having rosette arrangements in their leaves. They can thrive well in a wide spectrum of light ranging from shady to moderate light and full sun and therefore placed in our list of full sun succulents. They also, like aloe, have a vast variety of distinctive species. Some are dwarf and others can extend up to 10ft tall.
AgavaAttenuata is a commonly found species in Southern California and is widely preferred for roadside gardens. It is a fairly large plant and is often expensive to be purchased from a nursery. But if you have a generous friend or neighbor who is willing to give you a piece of the rosette, that would be great.
The species does not need much of an effort to grow. You just have to fix the cutting correctly in place in the ground and you are good to go. They are an ideal option if you are looking to fill up large voids and spaces in the boundaries of your garden or between already grown plants because they cover an ample amount of space and have the ability to spread.
You can cut and grow it in other areas, too, or you can simply lend some of it to your friends and family who would love to have it to regrow them in their area.
Aeonium arboreum (schwarzkopf or atropurpureum)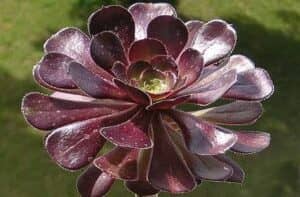 Aeoniums are full sun succulents that are known by the common name of Tree Houseleek. The genus is well suited to our list of best succulents for full hot sun with species that love to grow in intense light. They are easily identified because of their striking rosette with waxy leaves.
The Aeonium arboretum grows very well in areas of and around San Diego. If you are looking for some plants to give a striking tinge to your garden, then these full sun succulents can serve your purpose very well. You can also pair them with other species to provide a more aesthetic look. But make sure the species you pair them with can withstand similar light intensity and heat.
They have corn-like stems from which dark purple spoon-shaped leaves grow out or protrude. Like many other succulents, they don't require frequent watering; in fact, occasional watering helps in forming an extensive network of roots that suck nutrients from the soil more efficiently. Their stems are hard, and so are their leaves; therefore, you don't have to worry about an animal attack.
Sedums (Stonecrops)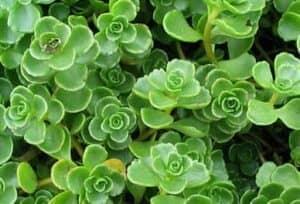 Sedums are one of those succulents that like full sun and therefore safely made themselves into our list of full sun succulents. They are an excellent option if you are looking for ground covers as they are low-growing. These perennials can also be grown in pots and containers if you are planning to grow them indoors.
As they crawl around easily not much effort is required to spread or transfer them. They are those low-maintenance plants that can be killed by too much care but not negligence. Once they are grown, they do not ask for much nurturing and care and but sure would want you to clean them like other plants.
They love sunlight and you don't have to water them regularly. A new plant can be grown from the roots. For instance, if a growing root for some reason reaches the surface it can come out and form another new plant. They can also withstand extreme colder temperatures such as mild frosts and cool winds. The property of withstanding harsh conditions on both sides of the temperature scales makes them an excellent option for a landscape or outdoor plant.
Crassula ovata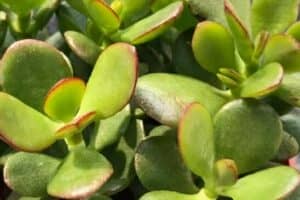 Crassula is a large genus of plants. The species of the genus have their origin in Africa. Crassula ovata is one of those best succulents for full hot sun that thrive well under intense heat. The species is commonly known as the jade plant or friendship plant and money plant. It has shiny leaves that are often small and roughly paddle-shaped. The smooth shiny leaves are the characteristic feature of this species. The leaves of Crassula ovata also present a golden-yellow tinge or hue. Crassula ovata hates when it is watered frequently and the roots can even rot in excess water. Therefore, you need to be very careful with them.
You would be surprised to know that these full sun succulents can grow even from their leaves. The self-propagation happens when the accidentally dropped leaves are pressed deeper into the soil.
The self-propagation is supported by low maintenance and care that is why you can see them growing in the outskirts of San Diego on their own. You can also grow them in pots and containers and they can actually grow very quickly.
Opuntia (Prickly Pear Cactus)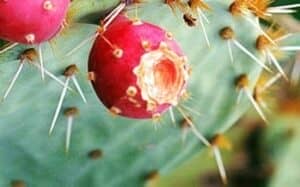 Opuntia is one of those traditional and commonly found spiny succulents that love to grow in full sun. They possess round flattened joints that are their distinctive characteristic and separates them from all other species of their genus. Opuntia more commonly known as the Prickly Pear Cactus has large flowers which enhance the look of your garden with their showy appearance. These plants are among those succulents that like full sun.
Mexicans have long been using these cacti species for edible fruit and as natural sweeteners and have been growing them as another crop in large baches. Although they have many products to offer and do not require much effort to grow you need to be very careful with them as the whole plant surface is covered by sharp spines.
Especially if you grow them indoors you have to make sure that they are out of reach of children. You can regrow these plants by sowing the pads in the soil. The shoot grows as soon as the roots have started to absorb sufficient nutrition from the soil.
Echinocereus (Hedgehog Cactus)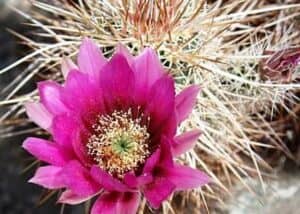 You might have noticed large cylindrical cacti growing at banks of drains or smalls ponds. These are Echinocereus, characterized by the presence of numerous tightly spaced spines. They are more frequently referred to as the Hedgehog cacti. Although they are mostly grown outdoors they can grow equally well in containers and pots. Unlike other succulents, they need a proper amount of water and therefore naturally occupy places near ponds and oases in desserts. They can tolerate extreme sunlight and heat that makes them one of the best succulents for full hot sun.
As they are spiny great care is required during their trimming or watering them. Also, keep them away from the reach of children as they can be potentially damaging.
Aloe aborescens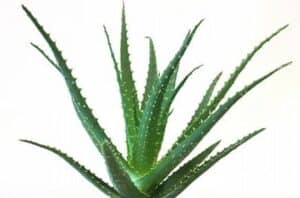 Aloe aborescens is another full sun succulents species from the genus Aloe. The plant has some extraordinary benefits associated with its leaves. The leaves can fill them up with water and generously retain them for a long period of time. For this very reason, they are considered fire-resistant plants.
The species can grow up to 9 ft. It has spiked-shaped leaves and is densely covered with them. The color of the leaves depends upon how much sunlight the leaves have stored. The species also have orange to red-colored flowers more like spikes. The spikes however fall at the beginning of winters.
This species like other aloe species also possess skin-benefiting features and extracts. But you need to be very careful and seek expert advice before using any of the plant's parts for this reason.
Ferocactus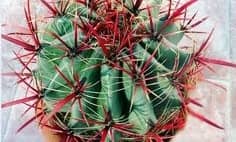 Another popularly known cylindrical genus of cacti is Ferocactus. It is more likely that you know these plants by the name barrel cacti essentially for their barrel-shaped stem. These plants can grow up to 9ft tall and usually have a width of up to 3ft. The body surface presents sharp spines, protruding from characteristic ribs. Their spines are longer than many other species.
They also have small flowers on top of the barrel-shaped stem. You would often find them growing in the area of the South-west USA and Mexico. The full-grown plant can easily tolerate full sun and intense heat. They can also withstand cold weather and mild frost.
You can choose to grow them both indoors and outdoors. But you need to make sure you arrange ample and suitable spots for them. They do not require large quantities of water. They also grow well when started from seeds however rooted portions can also produce new plants in some species.
Echeveria agavoides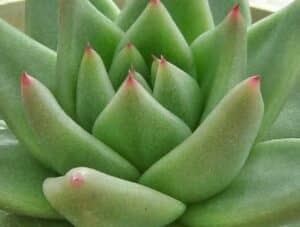 To end our list of full sun succulents we have chosen a species of small succulents. They are found adorning small garden areas or corners of the kitchen and shelves of bathrooms. These plants do not grow well if watered frequently. You would also like to grow them in dry soils or mineral soils as they do not show preferable growth in well-drained soil.
They are also known as the lipstick Echeveria. They are naturally found in the rocky areas of Mexico. These plants are stemless and possess thick fleshy triangular leaves. Their leaves often present reddish tips when grown in bright light. Growing them in direct sunlight aids in flowering. For flowering in winters, however, the plant needs a cool environment without water. In temperate regions, it is preferable to keep them indoors in winters and outside in summers.
Related Posts:
Conclusion
You can choose to grow any of these succulents as no one of the above-mentioned full sun succulents require much care and attention. With species bearing spines and spikes you need to deal with them carefully. Cacti look aesthetically beautiful and they give your garden or interior an appealing look.