Some people prefer to decorate their light painted rooms with little bright things. If you are a person who loves flashing hues adding jazziness to your place then Calathea Concinna is the right choice for you. It is a lush plant that is highly admired to place in houses, meeting rooms, and offices.
"Freddie" or "Concinna Prayer Plant is a common name for this beautiful plant. It has intricate, soft leaves with a beautiful striped pattern in bottle green. People love to grow this plant in their homes because of its convenience in growth, ease to handle, and give the interior an amazing subtility.
It is an indoor plant which not necessarily need sunlight for its growth. Thus, much appreciated by people who live a monotonous life. They don't get enough time to look for every other delicacy of their house. Such people prefer to keep the plant so that with little time investment they can enjoy the natural amenity. It is also a humane plant.
Calathea Concinna Freddie is considered as over particular because of its property of low-light. There are many varieties of this plant-like Calathea makoyana, Calathea rufibarba, Calathea lancifolia, Calathea roseopicta, Calathea orbifolia, Calathea ornata. Different varieties have different pronounced names like a drama queen, prayer plant, furry feather, velvet calathea.
Classification
Family: Marantaceae
Genus: Calathea
Species: Concinna C.
Physical Characteristics of Calathea Concinna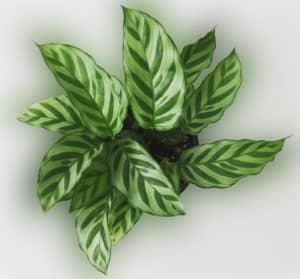 Calathea Freddie belongs to the family of Marantaceae. It is a native plant of North America, South America, Africa, and Australia. It has wide leaves with bottle green and light green alternative patterns. Calathea C. is a tropical plant that grows on the forest floor and creeps along the floor.
Calathea Concinna grows in tropical regions that are located on the equator. These regions receive the most sunlight. The bigger trees get most of the heat of the Sun while giving the least of it to plants beneath. It is one of the hypo-plant with adaptive characteristics.
It has wide and broad leaves to absorb maximum sunlight. That is why it is regarded as an "Indoor plant" that needs indirect sunlight. It means they can grow with little sunlight or artificial lights.
Concinna Prayer Plant
Calathea is also called prayer plant due to its particular nocturnal movement. In bright sunlight, it cups away from the sun turning its leaves downwards. However, at night it turns its leaves upwards in the shape of prayer hands. Due to this noble structure, it is regarded as a prayer plant. It is also used for meditation in some parts of the world.
Calathea Concinna Care
Calathea Concinna can be tricky sometimes but once you get a hand on the techniques, the task will get easy for you. For a beginner planter, it is suggested not to get Calathea because sometimes its care gets out of hand. Calathea is prone to brown edges when not given the right water. It will rot when placed in intensive sunlight. Different varieties have different abiotic requirements. Some species like Sabrina don't have an issue with the browning of the leaves.
Water Requirement
Calathea Concinna Freddie grows into well-drained and moist soil. In reality, it doesn't need much water. It doesn't like water. The main reason behind it is, that in tropical regions most of the moisture content is evaporated because of direct sunlight.
Being a tropical plant, it is an innate quality of the C. Concinna plant to retain less water in it. So the plant dwellers usually bottom water it just of sink its roots in water. Due to this property Concinna Prayer plant has a soft corner in urban dwellers. By mere few gulps of water, it rejuvenates. It also doesn't require water daily.
It is suggested to use filtered or distilled water because sometimes minerals and contaminants in tap water lead to brown edges of leaves. If you don't want to spend money on distilled water, you can make your water sit for 24 hours. It will make the minerals or chemicals sit and the remaining water will be pure.
Light Requirement for Calathea Concinna
It is a low-light plant and requires indirect sunlight. Its rationale is that while growing on the forest floor it receives less amount of sunlight. It has adapted to this low amount of sunlight by broadening its leaves. Here the relation between water and sunlight is also noticeable. When placed in bright sunlight, Calathea Concinna needs more water and in low sunlight, it needs less. Its metabolism and growth are innated to low sunlight, that's why it strives most in the supply of less sunlight or shady areas.
Humidity
Calathea Concinna needs moist soil to thrive. So, the best place for its flourishment is the kitchen and bathroom where we have consistently moist and water-rich air. It is because the forest floor to which the plant is native retains a sound amount of water.
Because under the shadow of bigger trees, they don't receive heat for evaporation of water. So, its in-built nature of hydrophilicity compels it to live with moist soil. These plants prefer to be in a humid environment otherwise will be suffering from food rot or browning of edges.
Always take a handful of sand in your hand to check whether the plant needs to be watered. It is suggested that a pot having a hole should be used to drain the excess water. When it comes to soil, for perfect growth of Calathea Concinna take 55 to 60% premium potting mix and add 40% of cacti soil. Having a premium potting mix will retain the moisture in the soil. To make soil humid continuously place pebbles and water in a tray and place the pot on that.
Common Issues of Calathea Concinna
Browning
Your plant may suffer from water stress. It depicts that either amount of water too much or too low. It will make the leaves curl by browning the edges. This can be avoided by potting the soil at regular intervals. Be diligent in checking the moisture level of your soil. If the first three inches of soil is dry then it's time to water it. Avoid excessive watering. A drainage port is highly suggested. The other reason for the browning of leaves is impure water.
It is highly recommended to water with pure, filtered, or distilled water. Calathea is sensitive to a lot of minerals and salts additives. It is adapted to live on the forest floor, it receives rainwater which becomes filtered-free of any mineral or salt, bypassing through multiple leave canopies. Its roots are really sensitive to tap water, the damage travels up to the leaves.
Fertilizer Burn
Sometimes the damage is seen not on the edges but around the full edge spread a few inches far. Calathea is not just sensitive to tap water but also to synthetic fertilizer. Always make sure to dilute a synthetic fertilizer. Start with a very weak solution and start to build up. In the case of organic fertilizers, you don't need to worry how much you spray, it is not going to burn the plant.
Curling Leaves
If Calathea is left in intense sunlight for so long it can cause heat stress, which will curl leaves. The Calathea should be placed in mild sunlight in shade for 15 minutes. If Calathea is curling away from the sunlight it can be an alarming situation.
The leaf curling and rot can also result in damaged leaves. If Calathea has some mushy, nodular, and tangled roots it can also make the leaves curl. To treat this, take the plant out and trim the roots. Just keep the healthy roots in new potting soil. It should better solve the issue.
Cold Damage
Cold damage looks like a lot of other issues and one way to know it is to know that plant is placed in the cold. Calathea does not bounce back from cold damage. Calathea will begin to die in temperatures below 65ͦ F. Once Calathea is exposed to the cold environment it will make them completely wilted and dead. Calathea cannot return to its previous condition in such a case.
Wilting
It can be caused by some sort of allergies or infections. It can happen also because of poorly aerated soil, the drainage isn't well or anaerobic conditions grow in the soil pot. In such a case, the plant can suffocate resulting in death and wilting of the plant. Calathea is also called "Drama Queen" because of its responses quite dramatically to the prevailing situations.