Philodendrons are popular worldwide for their resilience and appearance. Let us introduce a tropical climber with a sea of unique sparkly foliage, the Philodendron sodiroi plant.
The dark-green heart-shaped leaves nearly sparkle with the stripped silvery sheen. Each leaf is supported on a shorter green petiole with a reddish hue. This native of French Guiana is surely a treat for your eyes.
Besides beauty, the fast grower can surprise you by growing about 3 feet in a season. However, these rare peeps are hard to find. Lucky enough to get your hands on one? It will be an attractive addition to your patios and gardens. And all this without any tricky requirements!
This Philo will be happily alive with frequent watering and indirect light. Want to know more? Keep reading to get a detailed overview of the care and propagation of the Sodiroi Philodendron Plant.
Philodendron Sodiroi Classification
Family: Araceae.
Genus: Philodendron.
Species: P.sodiroi.
Genus Philodendron:
About 500 unique plant species and their vast range of cultivars combine to form the genus Philodendron. C.Plumier officially introduced it back in the 16th century. However, different cultures have been using these plants in fields like folk, art, and medicine for ages.
These plants include both climbing and non-climbing types. Popular in both indoor and outdoor plantations, these peeps have been beautifying our surroundings for ages.
Features of the Philodendron Sodiroi Plant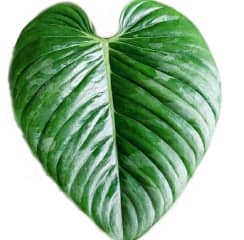 Size and structure:
The climber can get about 3 to 4 feet in height. A large number of erect growing leaves spread in all directions. Thus, if growing them indoors, make sure you place them in a wide space.
Small aerial roots grow throughout the plant helping the plant to climb. In the wild and outdoors, these plants climb upon large trees and grow around them for their entire leaves. Keeping in mind the vine nature, your indoor plant will need a supporting pole or plant supporting hooks. These are important to give a decorative look and proper growth to your plant baby.
Leaves:
The mature beautiful leaves may get about 5 to 8 inches in size. These leaves form unique patterns making none of them looking like another.
Toxicity:
The majority of the Philodendron plants are toxic. The foliage has higher levels of Calcium oxalate crystals. Touching and close contact can give you allergies and rashes. Moreover, ingestion can lead to severe allergic reactions on lips, mouth, and oesophagus. Thus, make sure you keep the plant away from kids and pets. Besides, don't ignore getting the emergency medical aid in case you are sure or even suspect the incident.
Philodendron Sodiroi Care
Frankly speaking, it is harder to find a Sodiroi than to kill it. These sparkling plants are easy-to-grow and happy with the common Philodendron Plant Care.
Quick Guide:
Water: Average (Water right after the upper layer gets slightly dry)
Sunlight: The bright indirect sun.
Humidity: Prefers higher and tolerates lower levels.
Fertilizer: Mild concentration in the growing season.
Let us dive deeper and learn the details;
Water Requirements
The basic watering strategy for Philodendron plants applies to this one too. Water the soil to drench it and wait for the drying of upper soil before the next watering.
The watering frequency is variable in different temperatures and climates. It would be great for you to observe and understand the behavior of soil. This would be helpful to make and follow a routine for your plant. About once to twice a week is a suitable estimated frequency for spring and summer. While once every two to three weeks is enough for the fall and winter.
Make sure you use water at room temperature. Chilled or hot water can harm or even kill the plant. Moreover, never over-water the plant as it may cause different issues like fungus and root rot.
Sunlight Requirements
In wild, philodendron sodiroi plants climb upon large trees getting dappled sun. So, bright indirect sunlight is ideal to match the natural habit of these plants.
Shady places make the plant go week and leggy. This is due to the natural mechanism of the plant to reach a brighter light. Strong and direct sun exposure can scorch out the delicate foliage.
Soil Requirements
A well-draining and rich growing medium providing plenty of aeration are ideal for the plant. Using potted mixture in indoor plantation helps to avoid a range of diseases and microorganisms. Adding perlite or orchid bark in the soil or growing mixture also enhances the drainage of the soil.
Temperature Requirements
65 to 85°F is the ideal temperature range for the majority of the Philodendron plants. All of these have poor tolerance for severe temperature levels especially the cold. So, choose a warm indoor spot with suitable light and transfer the outdoor growers before the fall.
Humidity Requirements
These natives of tropical rainforests naturally enjoy higher humidity levels. The foliage looks healthy and lush with more moisture in the surroundings. Howbeit, they show good tolerance for lower humidity levels. Despite this tolerance, the extra dry days need your attention.
You can follow any of the various methods to ensure adequate moisture. Misting the foliage mildly every once in a while is a popular method. However, make sure the plant stands in a well-aerated place. Moreover, it does not stay wet for long to avoid issues like fungus. Secondly, you can group the plants or use a room humidifier. Thirdly, you can also use a pebble-water tray under the pot to ensure good humidity.
Fertilizer Requirement for Philodendron Sodiroi
Use monthly or bi-monthly doses of common houseplant fertilizers to feed your plants. It is important to use mild concentration to avoid scorching out the delicate foliage. As an estimate, you can use half of the stated dose.
Pot Requirements
These vines are good to be in hanging baskets, pots, and containers. The young plant grows erect but the growing ones need a supporting pole to climb upon. Moreover, they need spacious pots and don't like to stay root-bound. Make sure the pot has drainage holes at the base.
Pruning Requirements
Everybody wants the houseplants to be in a nice and healthy shape. Pruning helps you with that. Remove the damaged and unhealthy leaves frequently.
Growth Zones
For indoor and patio plantation, a range of USDA Zones is suitable from 4a to 11. However, just like a majority of Philos, these peeps can stand outdoors throughout the year in zones 9b to11.
Philodendron Sodiroi Propagation
Want to make some more from your Sodiroi plant? It is not that difficult. Keep reading to enhance your plant collection successfully.
Common methods of propagation are;
Air-layering.
Seeds
Stem cuttings.
You can get a pack of these seeds after searching a little. However, seed propagation takes a little longer to grow a mature plant. As far as air-layering is concerned, it is slightly tricky and recommendable for expert cultivators.
Propagation by Stem-cutting:
Season:
The ideal time for propagation starts from mid-spring until mid-summer.
Method:
You will need to take a sharp knife and cut a few stem-cuttings of 5 to 8 inches. It is better to cut the stem just above a healthy leaf with at least 3 leaves at the top.
Put a quick-draining growing mixture in a pot and moisten it. Now, plant the cuttings about 5 inches deeper and firm the soil around.
Select a warm spot with medium indirect sun. Moreover, keep the soil moist by spraying mildly right after the upper layer gets about 70% dry. This will need you to spray about twice a week.
The development of baby root is estimated to start after about four weeks. Moreover, you will be happy to see tiny shoots popping out around the sixth week.
Your plantlet simply needs mild water spray at the soil in the initial 3 months. After that, you can simply follow Sodiroi Care, as stated in the previous section. Besides, don't forget to add the plant supporting totem to help this climber.
Precautions:
Philodendrons contain high levels of calcium oxalate crystals. Handling the foliage can cause an allergic reaction. So, don't forget to wear gardening gloves before you start.
Related Posts:
Summary
Philodendron sodiroi is an extremely rare climbing Aroid, native to French Guiana. The dark-green heart-shaped leaves have a particular silvery sheen giving a somewhat sparkling look. Moreover, the green petioles with reddish hues further enhance the beauty of this plant. This quick-grower can get about 5 feet indoors while the outdoor height is slightly taller.
Coming towards the requirements. This Philo vine is a low-maintenance plant happy enough with indirect light and frequent watering.
You can grow this rare species in hanging baskets or pots with supports. The foliage is beautiful enough to enhance your surroundings with the silvery sheen.
Howbeit, make sure you don't let kids and pets mingle with these toxic plants. Also, contacting emergency health services in case of ingestion or other reactions is highly recommended.